Get Involved!  Become a Volunteer
Our volunteers are a vital part of making the RLS Museum a success! All of our programs, workshops, and events are supported by a host of talented and generous individuals!
We regularly need volunteers for a variety of events on weekdays and weekends. 
Events Volunteers – Do you enjoy helping to plan events and coordinate activities? Then contact us to be an events volunteer. As an integral member of the team you will be directly involved in ensuring everyone can experience the Story of Stevenson!
Collection Volunteers – We also have great opportunities for detail – oriented volunteers working with and caring for our unique museum collection of over 11,000.00 objects and artifacts. This is a great chance to see history up close and personal with pieces over 100+ years old.
Student Volunteers – If you are student needing volunteer credit hours, let us know! We are thrilled to help you learn about museums, collection management, and helping you learn skills for working for an archive or collection. Please fill out the volunteer form and have  a resume ready!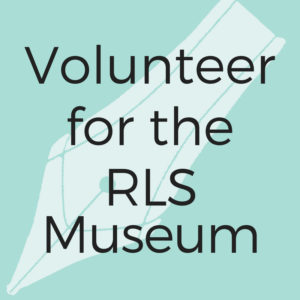 If you are interested in being a volunteer for the Robert Louis Stevenson Museum please click the link to the left.
If you have any questions please feel free to contact our office Tuesday – Saturday, 12 -4pm at (707) 963-3757