Robert Louis Balfour Stevenson (1850 – 1894)
A brief summary of his life (or see our recommended Biographies).
---

An Imaginative Childhood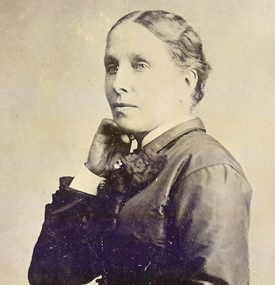 Robert Louis Balfour Stevenson was born 13 November 1850, in Edinburgh, Scotland, and was the only child of respectable middle-class parents. His father, Thomas, belonged to a family of engineers who had built most of the deep-sea lighthouses around the coast of Scotland. His mother, Margaret Isabella Balfour, came from a family of lawyers and church ministers.
Throughout his childhood, he suffered chronic health problems that confined him to bed. These illnesses persisted throughout his life, taking the form of fevers, coughing, bronchial infections, and eventually the "Bluidy Jack," a hemorrhaging of the lungs.
Stevenson had a limited formal education as his health kept him either at home or retreating to health spas with his family. Perhaps his strongest influence at this time was his nurse, Alison Cunningham (aka Cummy), who regularly read him religious stories, often from the Old Testament, Catechisms, and Bunyan's Pilgrim's Progress. This somewhat isolated childhood led to the development of a fine imagination through which dreams of being a writer developed.
Becoming a Writer
In 1867, Stevenson entered Edinburgh University as a science student, where it was understood that he would follow in the family tradition to become a civil engineer and join their lighthouse building firm. However, he spent much of his time studying French Literature, Scottish history, and the works of Darwin and Spencer instead. He also began to openly rebel against social standards by growing his hair to his shoulders and wearing a velvet smoking jacket everywhere.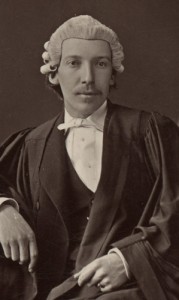 When Stevenson finally confided to his father that he did not want to become an engineer, and instead wished to pursue writing, his father was understandably upset. They eventually settled on a compromise in which Louis would study law so that, if his literary ambitions failed, he would have a respectable profession to fall back on.
During the university's summer vacations Louis would go to France to be in the company of other young artists, both writers and painters. There he worked on essays, and upon returning to Edinburgh spent much of his time writing book reviews and articles while also experimenting with short stories. His first published work was an essay called Roads, and his first published volumes were works of travel writing.
In 1875, Louis left university after having "passed advocate" and earning a law degree. Never planning to actually practice law, however, he continued to write – always keeping two books in his pocket, "one to read, one to write in."
On Falling in Love
Seeking an adventure to write about, Stevenson embarked on a canoe trip from Antwerp to northern France with his friend Walter Simpson. This would later become is first book, An Inland Voyage. Immediately afterwards, in September 1876, he found his way to the small town of Grez-sur-Loing, outside of Paris, to meet up with his cousin Robert "Bob" Alan Mowbray Stevenson and their artistic circle of friends.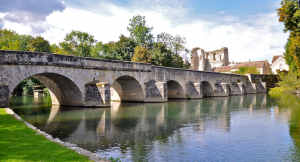 Unexpectedly, it was here that Louis met a married American woman, Fanny Osbourne, and her two children, Belle and Lloyd. At the time, Louis was twenty-five and Fanny thirty-six, yet he fell in love with this intelligent and independent American "New Woman" who was separated from her philandering husband. For two years, their relationship bloomed until Fanny was forced to choose between returning to California, and a husband who could support her family, or stay with an aspiring author with little to his name.  She chose California and Louis took his broken heart to the south of France for a walking tour which later became his second book Travels with a Donkey in the Cevennes.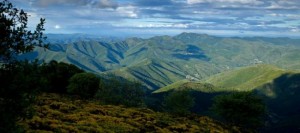 A year later word came from Fanny that inspired the ill Stevenson to throw caution to the wind and travel to America. A steamer from Glasgow brought him to New York, while the railroad took him across the continent to San Francisco. By December 1879 Fanny was divorced, and on 19 May 1880 she and Louis were married. The following nine weeks were spent in the Napa Valley, where Louis would pen his book The Silverado Squatters.
Fame & Adventure
In August 1880, the Stevensons returned to England. He and his wife wintered in the South of France and lived in England from 1880-1887, a period of time that was marked by both Louis' poor health and great literary achievements. His first novel, Treasure Island, was published in 1883, followed by A Child's Garden of Verses (1885), The Strange Case of Dr. Jekyll and Mr. Hyde (1886), and Kidnapped (1886). Stevenson's work was hugely popular and he received great critical acclaim.
Upon his father's death in 1887, Stevenson chose to leave England and sailed for America, where he stayed for a year. In June 1888, accompanied by his wife, stepson, and mother, he set sail for the South Seas. Stevenson grew so enchanted by the life of the South Seas that in January 1890 he bought an estate in Apia, Samoa, convinced that he could never again endure the harsh winters of his native Scotland or England.
Apia was a perfect location because the climate was tropical but not wild, the people were friendly and hard-working, and there was good postal service in the country. Stevenson lived at his 300-acre estate, Vailima, in the hills of Apia until his death in 1894. While at Vailima, Stevenson wrote a great deal, completing two of his finest novellas, The Beach of Falesa and The Ebb Tide; two novels, The Wrecker and Catriona; and the short stories The Bottle Imp and The Isle of Voices.
On 3 December 1894, Louis seemed in excellent spirits, and was speaking with his wife in the evening when he felt a violent pain in his head and lost consciousness. Stevenson had suffered a brain hemorrhage and died soon afterwards at the age of forty-four.