Upcoming Events & Programs
2018 is a great year for events at the RLSM! We are partnering with some phenomenal organizations and businesses to bring Stevenson to YOU in new and exciting ways! Check here regularly to see what new events are on the horizon!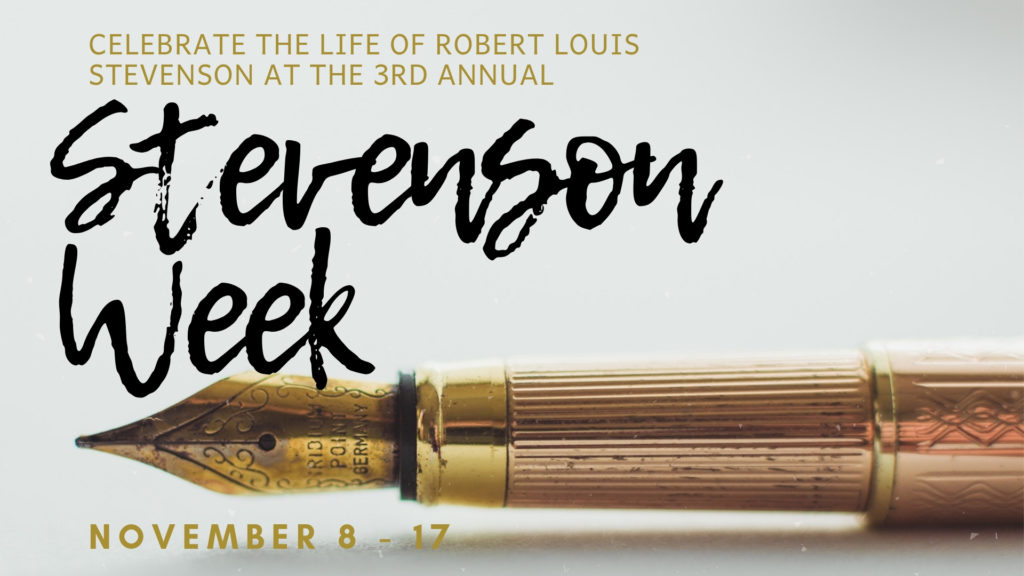 This November the RLS Museum is excited to celebrate the life of Robert Louis Stevenson, his work and his legacy! From November 8-17th join us at the RLSM as we host a series of events!
All events are free to the public except for Stevenson's Whisky Sampling which requires a ticket!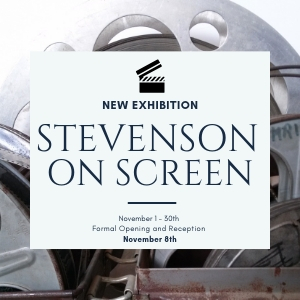 November 8: Exhibit Opening
The work of RLS exists not only on paper, but on screen! For many decades Stevenson's work has inspired filmmakers and other artists the world over to create some of the best motion pictures, television series, musicals, music, and graphic novels. This exhibition, curated by RLS Director, Barrett Dahl, will highlight the modern interpretations of Stevenson and introduce you to the Stevenson you didn't know you knew! Exhibition on display November 1 – 30th.
When: Opening Reception – November 8th at 6:30 PM Where: St. Helena Public Library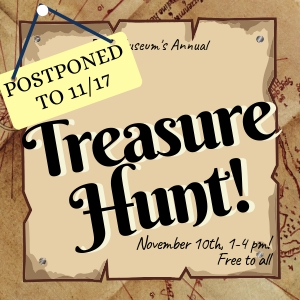 November 17: Treasure Hunt
Due to the air quality this weekend the Treasure Hunt has been temporarily postponed to NEXT Saturday, Nov. 17th! All updates will be shared here and on social media!
It is that time of the year! The annual city-wide Treasure Hunt! Join us for a fun Saturday of adventure, treasure, and pirates! Spend the afternoon with your family figuring out the clues and exploring downtown St. Helena. Tour is within walking distance of the RLS Museum.
First 5 families to find the treasure will win a prize!
When: Saturday, November 10, 1-4pm Where: Hunt starts at the RLS Museum and is available in Spanish and English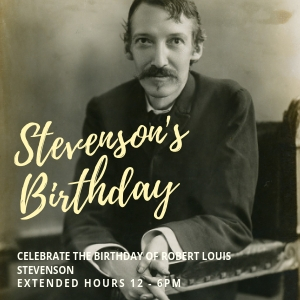 November 13: RLS's 168th Birthday
Celebrate RLS's birthday at the RLSM Gallery. On Tuesday the gallery will have extended hours until 6pm keeping the doors open for our friends and neighbors!
Light refreshments will be provided!
When: Tuesday, November 13, 12-6pm Where: RLS Museum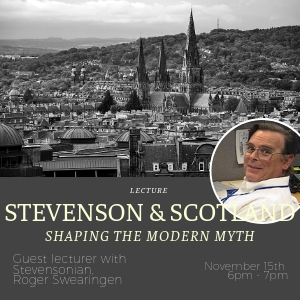 November 15: Lecture with Roger Swearingen
Join us for the special lecture Stevenson & Scotland: Shaping the Modern Myth where we will explore the early life and influences of Robert Louis Stevenson, his upbringing, and the craft that was honed the legendary author!
When: Thursday, November 15th at 6 PM Where: RLS Museum gallery Admission: Free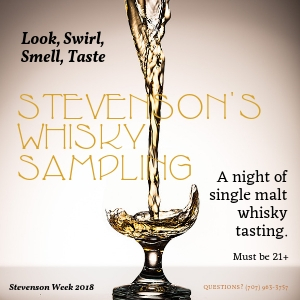 November 16: Single Malt Whisky Tasting
Don't miss this very special evening where we will enjoy a full flight of 5 single malt whiskies from the various distilling regions of Scotland. Guided by Scotch educator, enthusiast, and native Scotsman Mark Cassidy, guests will enjoy a truly Scottish evening in our gallery.
When: Friday, November 16th, 6 Pm – 8 PM Where: RLS Museum gallery Tickets: $40.00 guest must be 21+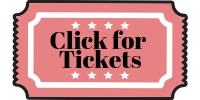 The Robert Louis Stevenson Museum Board of Trustees and staff would like to thank Napa County Arts and Culture Committee for their generous support of the RLS Museum and Stevenson Week. Through funding provided by the Special Projects and Programs grant we are excited to present the greatest Stevenson Week ever!
Painted Pirate! Our new mural!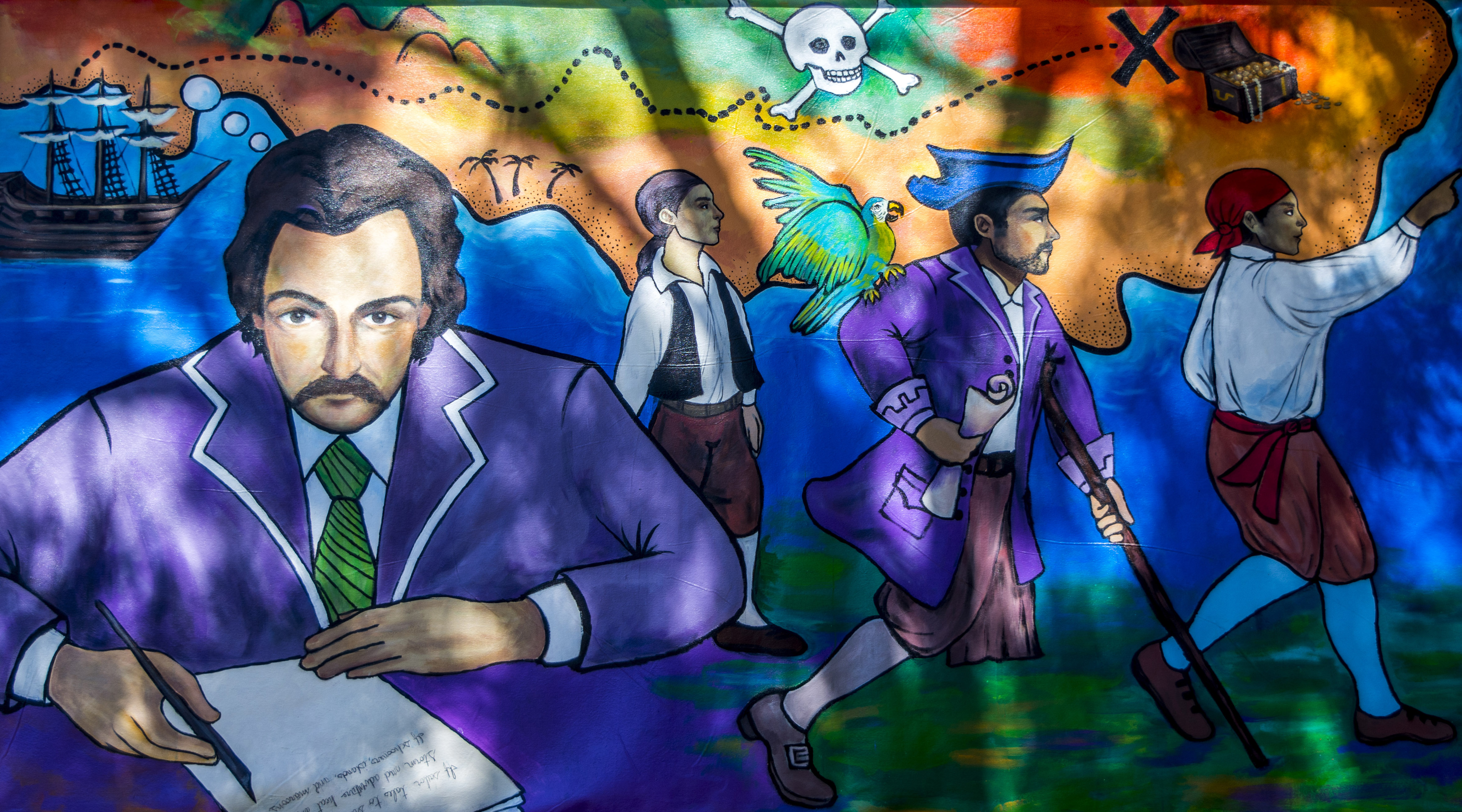 Painted Pirates! Treasure Island Mural painted by students at Nimbus Arts. Summer 2018.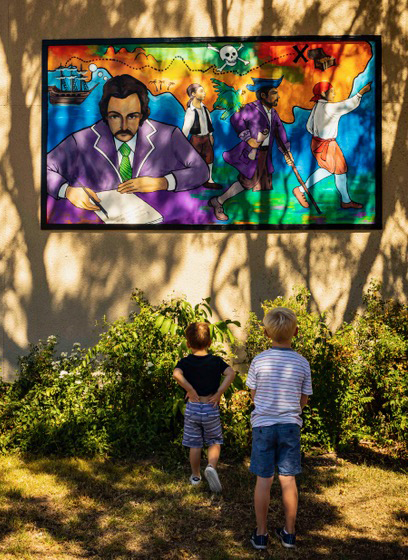 If you would like to DONATE to the RLS Museum and support programs like those listed above please click the donate image below and make your gift NOW!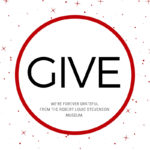 Keep an eye on this page as the Robert Louis Stevenson Museum staff is regularly planning (and updating) events, educational programs, and outreach activities.
---