Past Temporary Exhibitions
Inside Vailima
[Oct. 2013 – Oct. 2014]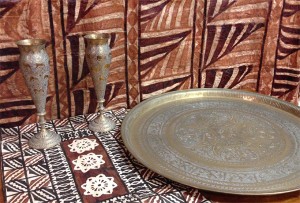 This small exhibition reveals recent acquisitions, from Robert Louis Stevenson's heirs, of materials which furnished the Stevenson family home in Samoa, Vailima. Listen to Stevenson's grandfather's grandfather clock strike the hour while imagining what it would be like to wallpaper your house with handmade tapa cloth.
---
Threadless Designs | Strange Case of Dr. Jekyll & Mr. Hyde
[Feb. 2013 – Oct. 2013]
Experience the fifty most popular designs submitted to the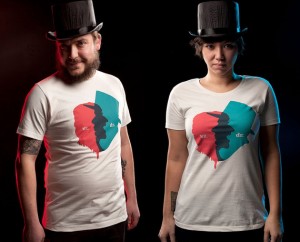 Threadless Jekyll & Hyde t-shirt design contest. Threadless, an online design community committed to providing an open platform for all artists, received almost 200 submissions with the winning design earning the right to be made into a t-shirt for sale online and at the museum. Do you agree with the online community who voted for the winner? How would you design a t-shirt inspired by RLS? Seeing these modern interpretations of a classic will help you find your answers.